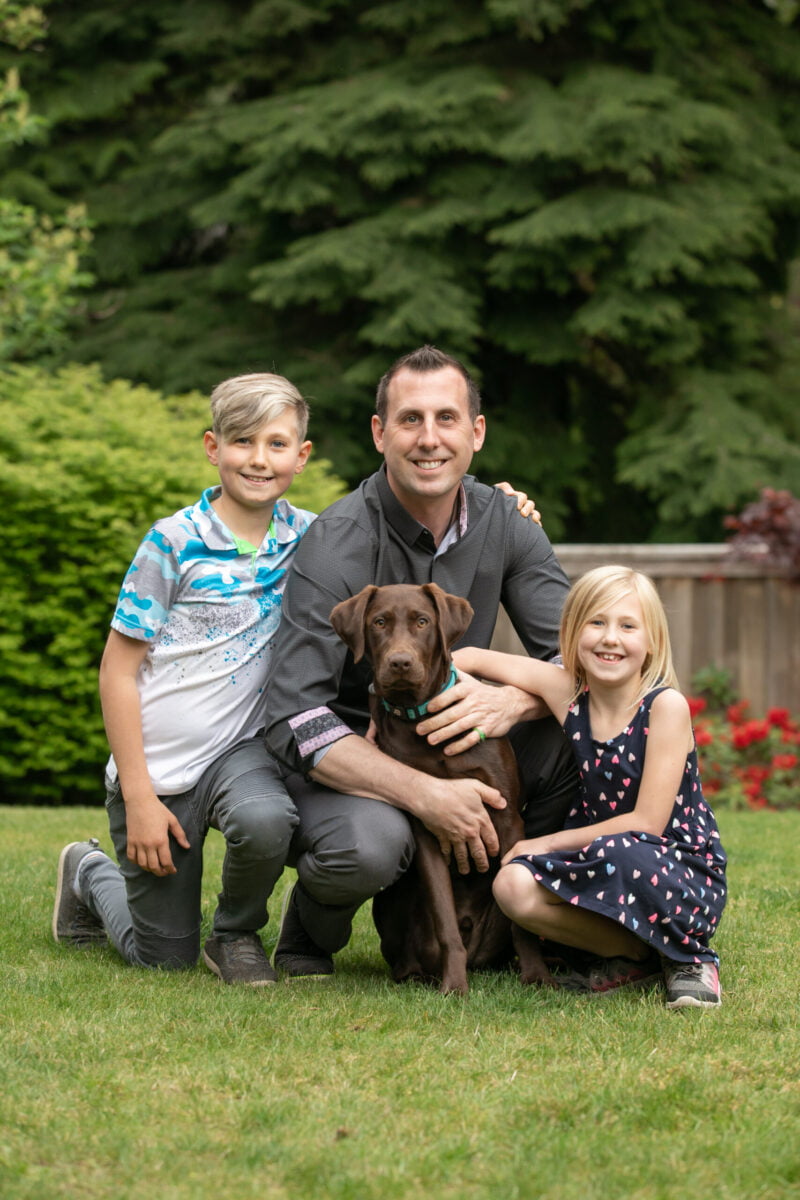 Dr. Greg Messer
Chiropractor- Co-owner
Dr. Greg Messer was born and raised in Weyburn, SK Canada. He was first exposed to chiropractic care at the age of 13 when he went with his father who at the time was in debilitating pain. After a few adjustments, he watched his father walk out of the office unassisted. Ever since he has been amazed by the power of the body's ability to heal itself naturally without the aid of medical intervention or pharmaceuticals.
Dr. Messer practiced chiropractic in the Seattle area for many years before making his way to Gig Harbor and establishing their clinic in Gig Harbor, WA.
Dr. Messer uses a 'whole person approach when taking care of his patients. By combining the very best hands-on-technique, state of the art therapy procedures, and providing the newest and best natural vitamins and mineral supplements on the market today, Dr. Messer is able to help you to accelerate and/or maintain your journey to good health.
Education:
Western States Chiropractic College – Portland, Oregon
University of Regina, SK – Arts & Science
License:
Doctor of Chiropractic – State of Washington
National Board Certified
Gig Harbor Chamber of Commerce Member
Dr. Keri Messer
Chiropractor
Dr. Keri Messer was born and raised in Calgary, AB Canada. Growing up she was very active in sports and that is how she started going to a chiropractor at the age of 12. She and her family saw the benefits of chiropractic and she wanted to become a doctor of chiropractic ever since.
Dr. Keri attended Iona College in New York on a volleyball scholarship and received a BS in Biology. Then, she went to Western States Chiropractic College in Portland, Oregon where she met her husband, Dr. Greg Messer. They both graduated with a Doctorate of Chiropractic degree and moved to the Seattle area to practice. Dr. Keri and her husband have recently moved to Gig Harbor and have fallen in love with the area.
Dr. Keri is very passionate about chiropractic and wants to help people reach their optimum health and wellness potential. She has experience in and enjoys adjusting people of all ages, from infants to grandparents. She promotes a holistic approach to healthcare using chiropractic, diet/nutrition, supplements, exercise, and rehabilitation instruction.
Education:
Western States Chiropractic College – Portland, Oregon
Iona College, New York -BS Biology
License:
Doctor of Chiropractic – State of Washington
National Board Certified
Dr. Sierra Barrett
Chiropractor
Dr. Sierra Barrett was born and raised in Vancouver, WA where she played competitive soccer and tennis all through high school. Moving out to Ellensburg she completed her bachelor's degree, but missed the views of nature and water so she came back to her home town. In Portland, OR is where she completed her Doctorate in Chiropractic, just like Drs. Greg and Keri Messer.
She first found chiropractic through a family friend, and had her first adjustment while in Ellensburg at the age of nineteen. It took a very short time to realize this was the profession she wanted to pursue. Dr. Sierra want to help people, work in the health care field and give back to my community. I appreciated the hands on and holistic approach, and the impact it made on my life.
I have a strong educational background in health, science and human anatomy. I approach each problem diversely and holistically, determining the best treatment and management strategy for the patient and their body's needs. I look forward to helping you achieve your goals and get you back into the activities you were doing before!
Education:
Central Washington University in Ellensburg, WA Bachelors in Clinical Physiology
University of Western States in Portland, OR Doctorate in Chiropractic
License:
Doctor of Chiropractic-Washington State
National Board Certified WA State
Sara C.
Office Manager
Brailey B.
Shift Lead
Sherry W.
Receptionist
Jennifer G.
Massage Therapist/ Massage Lead
Felicia S.
Billing